& Become The Most Interesting Dancer In The Room
Congresses and events are for fun.
Live Classes are not always an option.
Learn What You Really Want to Learn.
From the Best Instructors in the World.
On a Community that Defies borders.
DO YOU THINK LEARNING FROM ALL THE BEST IS IMPOSSIBLE?
Where dancers from all over the world meet together, learn from the best instructors, connect & make new dance friends.
The democratization of the quality dance has arrived.
Unlock Your Full Potential
VdanceClub creates the world's best programs in Bachata, Salsa, Zouk, Lady Styling and Man Styling. Learn from the best instructors in just 20 min a day and shine with your unique style.
Get access to the entire library of 40+ courses and programs for less than €1/day with VdanceClub Membership.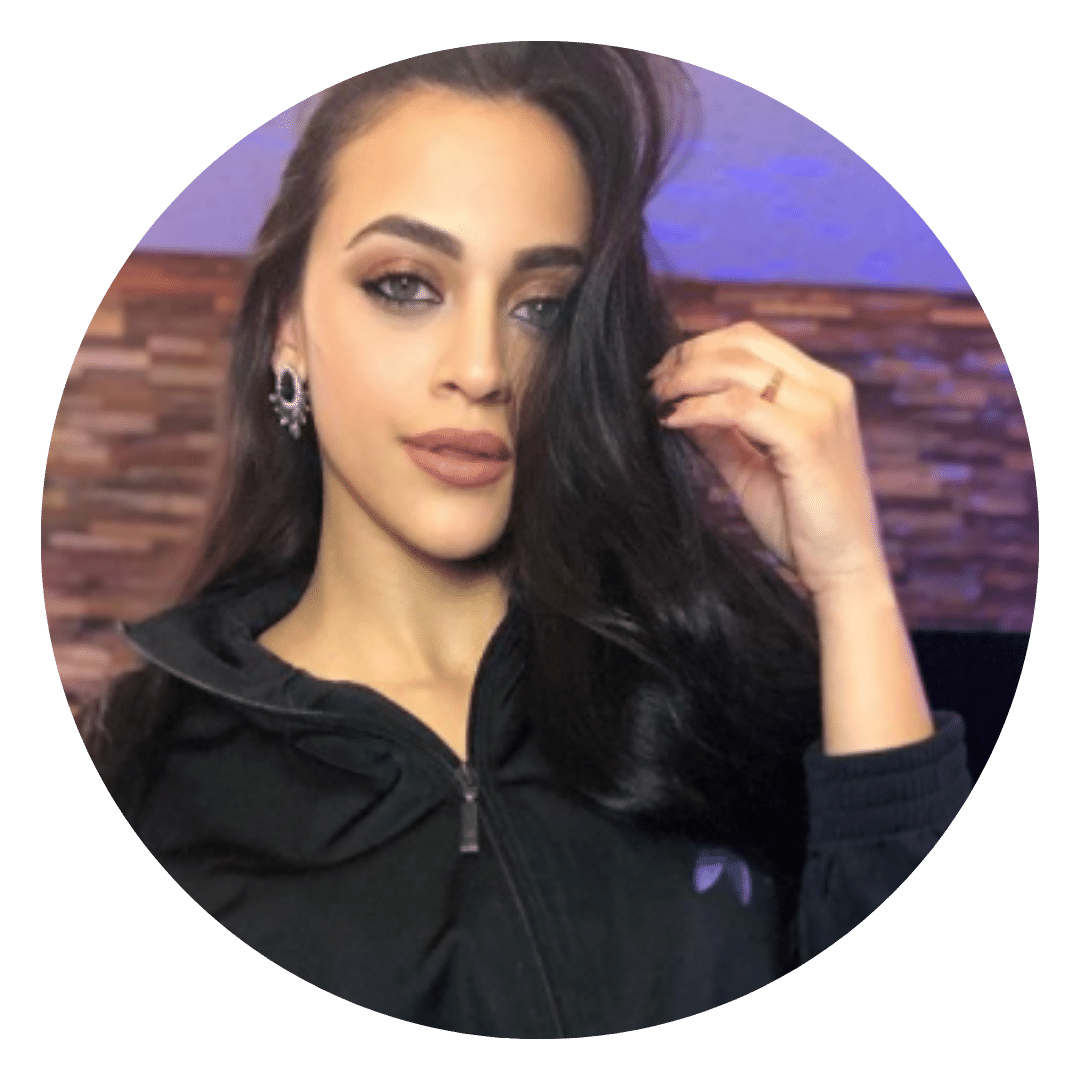 "If you are a dancer take a look at vdanceclub and you are gonna fall in love with it"
Professional Dancer in Germany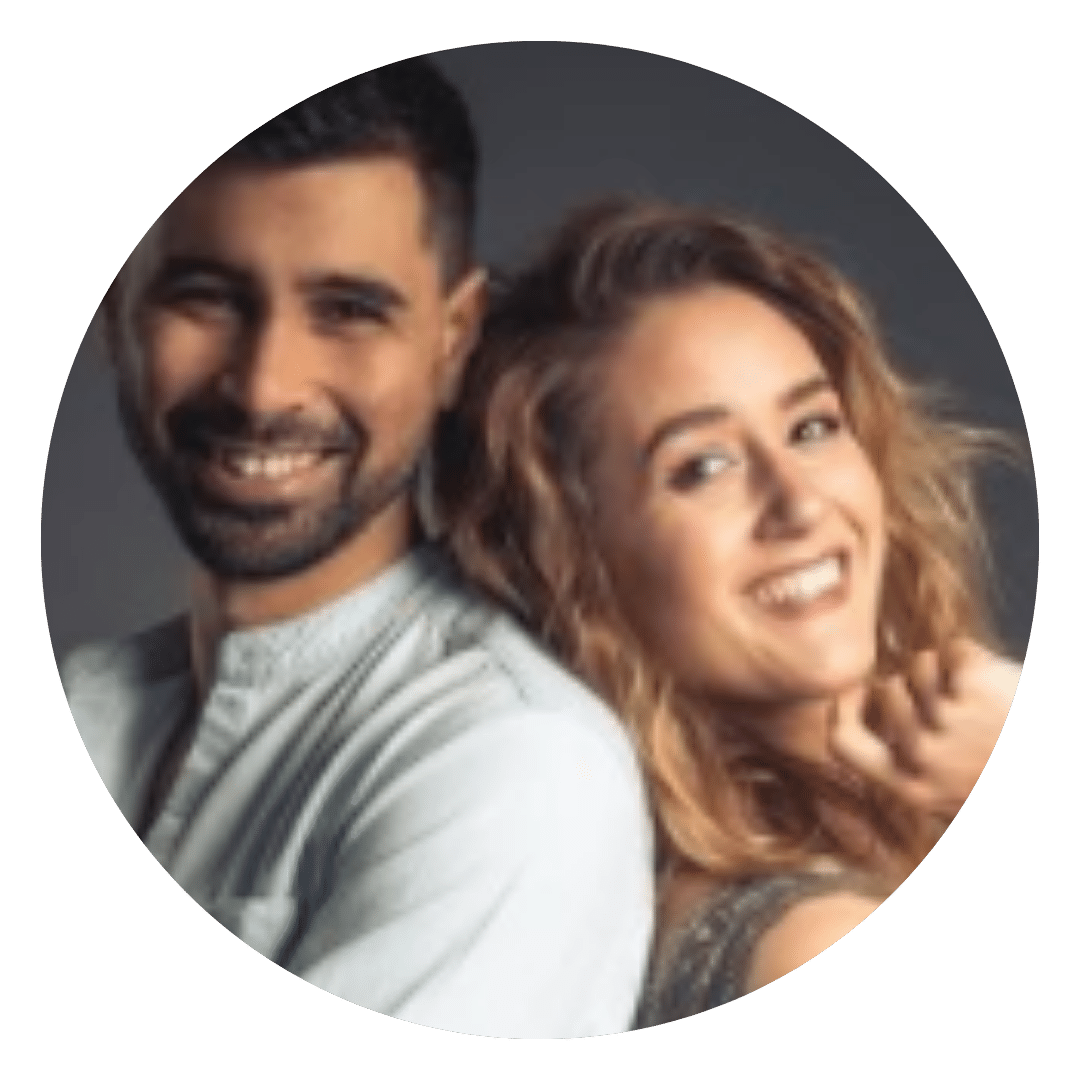 "I've been using VdanceClub during lockdown and it blew my mind, exceded my expectations"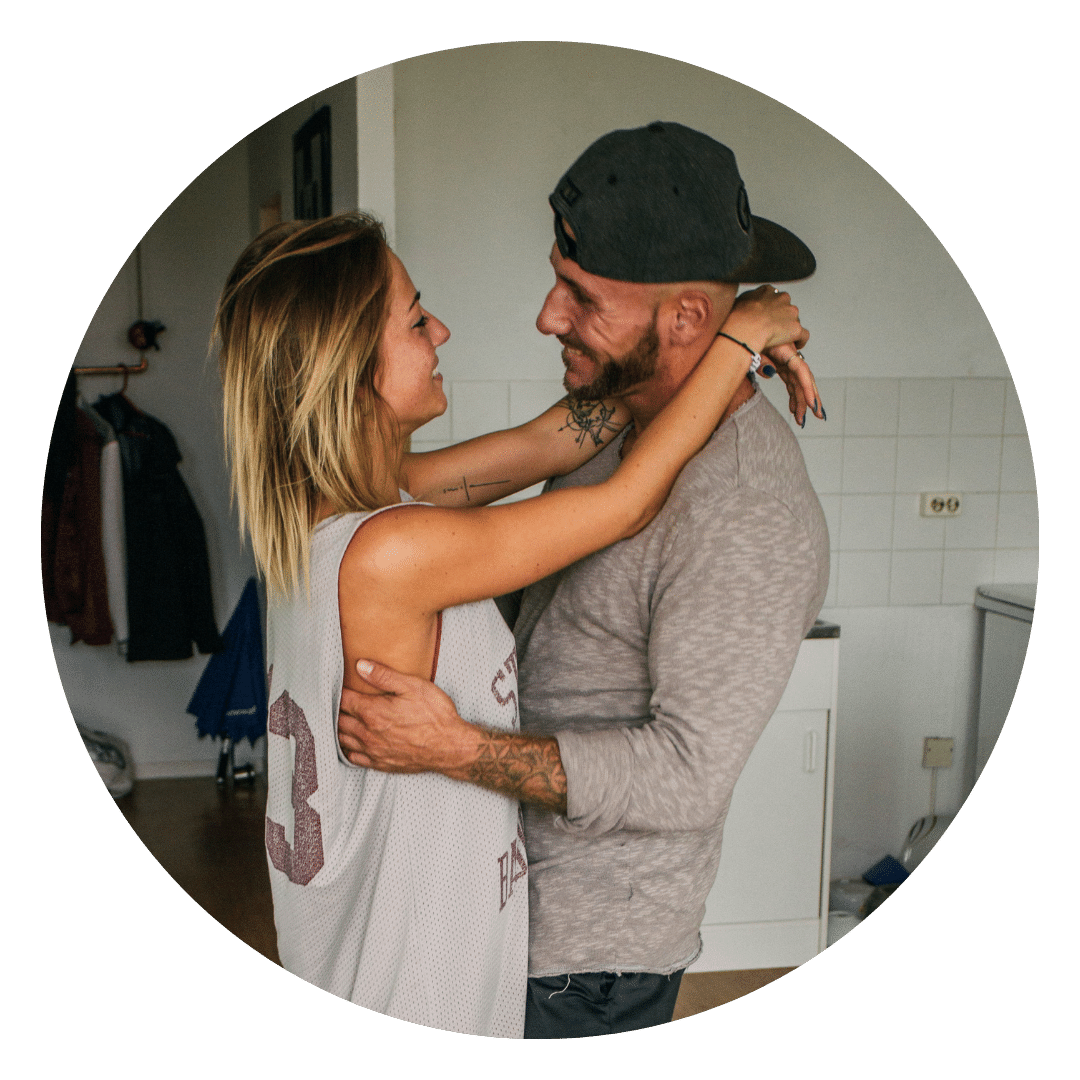 "You gonna fall in love with it from day one. Classes are amazing and love the community support!"
Social Dancers in Denmark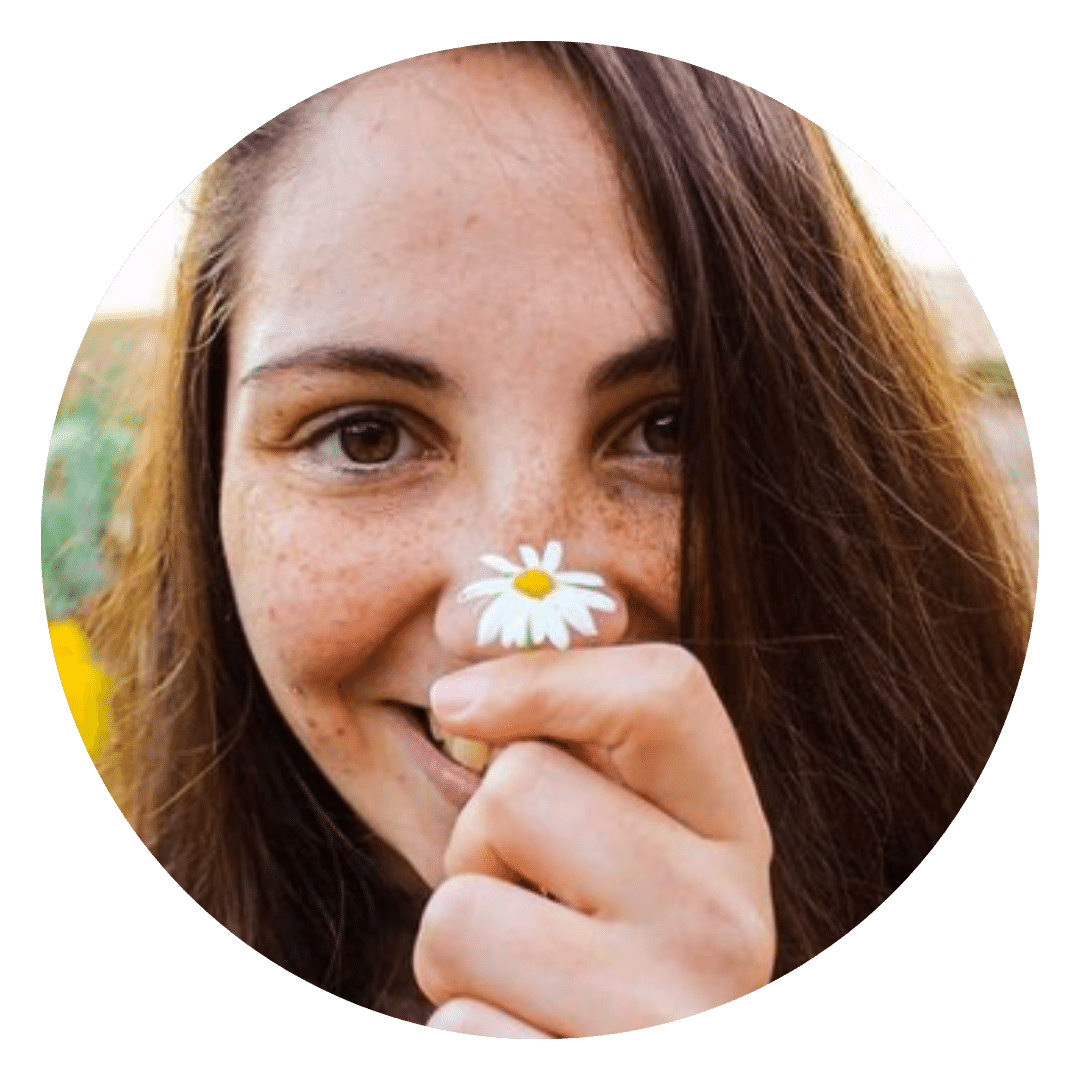 "Bachata, Salsa and Zouk from the best. This is amazing! The online revolution has arrived."
"VdanceClub is the perfect option to complement your live classes and congresses. Learning from different style pioneers gives you all the knowledge you need to be different".
Our
methodology

has been created through years, specially adapted to the

online education.
The World's Best Programs
Your time is valuable, so every minute you spend learning counts. We work with micro learning methodology. Together with the leading expert in each discipline VdanceClub creates the world's best online program in that area.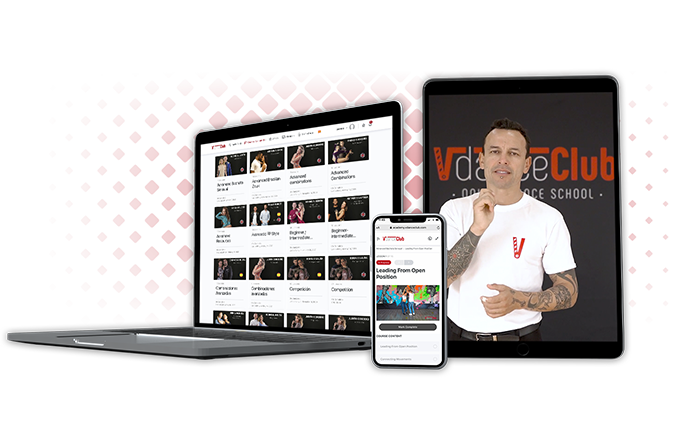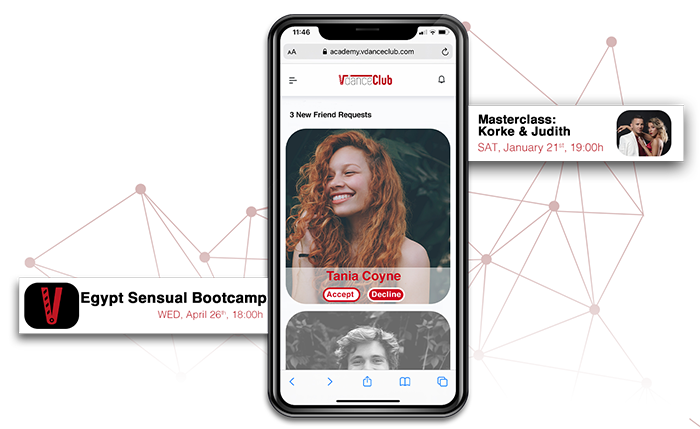 A key element of learning is WHO you learn with. We run our own private, safe, social network that allows students to collaborate, network and come together to enrich each other's lives. Plus regular Coffe talks and live events to ensure we keep improving together.
VdanceClub methodology makes learning as addictive as a computer game. Classes take around 20 minutes a day. Every month you unlock a powerful new knowledge. From becoming a pro in Bachata Sensual to creating your own styling or learning Zouk. Choose from 40+ specific courses and programs.
Imagine just who you would be in 1 year?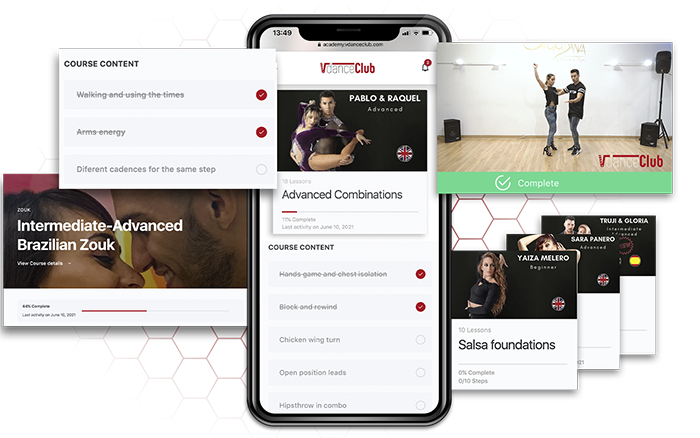 Now get all of VdanceClub unlocked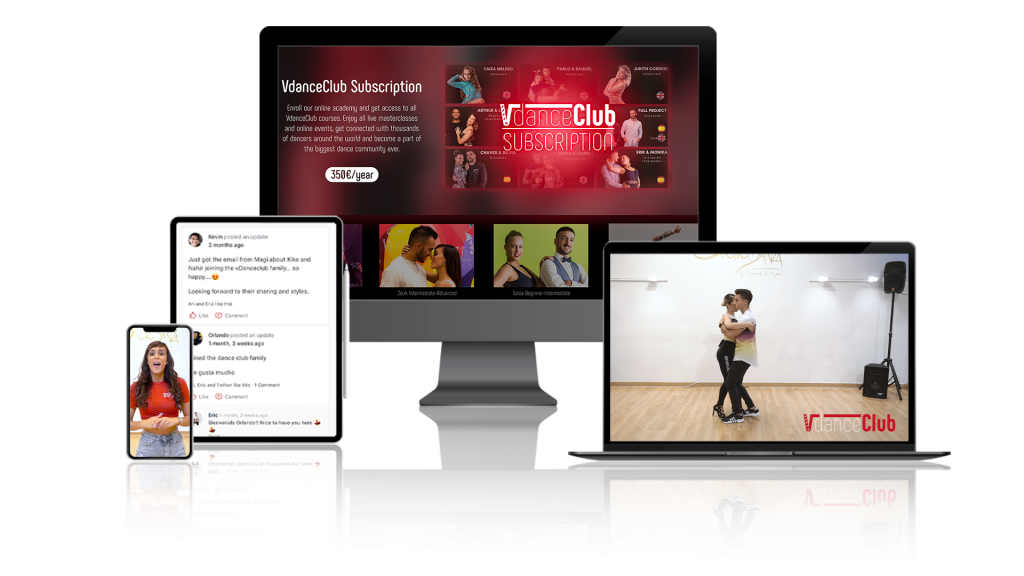 Start learning from the best today an unlock your full potential.
From Beginner to Professional
Become a pro in your dance style and start a new one with the right technique.
The World's Top Dancers, Instructors, Creators and Style Pioneers
.
Every class
and program is toughtfully designed by dance style pioneers and sought after dancers, specially adapted to the online education. This is why we have more than 2.000 members in our dance
Community
.
Explore all our whole platform and watch all the courses, lessons and community that you will find inside.

Minutes Average
per lesson
What is the
community

saying
We are 2.000+ dancers in our community. From Professionals to Social Dancers.
Check what our Vdancers say!
I really like the concept of VDanceClub. The teachers are great. The quality of the videos is very good both video and audio. You can really improve your dancing and it's a lot of fun.
I love the community of highly motivated dancers that is inside! It helps me to keep motivated, accountable and meet new dance friends.
It's absolutely a new MUST for our dance world. Be in touch with your worldwide friends, meet new people, get the newest news and learn from great instructors. I highly recommend it.
The best thing - it's opportunity to learn from great teachers. It was a big deal for me to study step by step from all this amazing teachers. Thank you for the opportunity to learn from the best. It has democratized the world of dance.
I've improved my technique, footwork and arm styling. The lessons are not just combinations, they are based on understanding the movement and the music.
INSTRUCTORS ANNOUNCEMENTS
Learn from the world's greatest dancers and coaches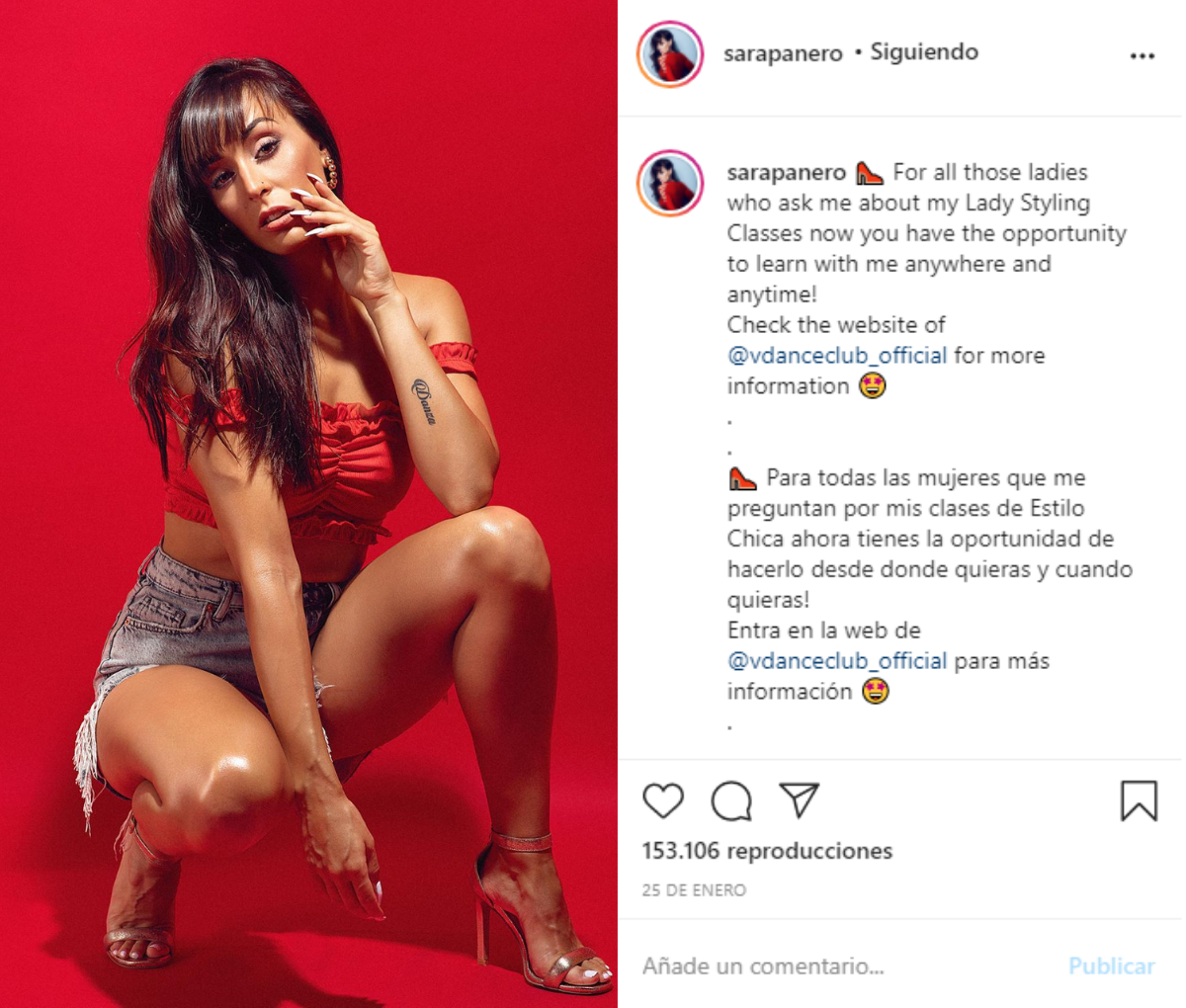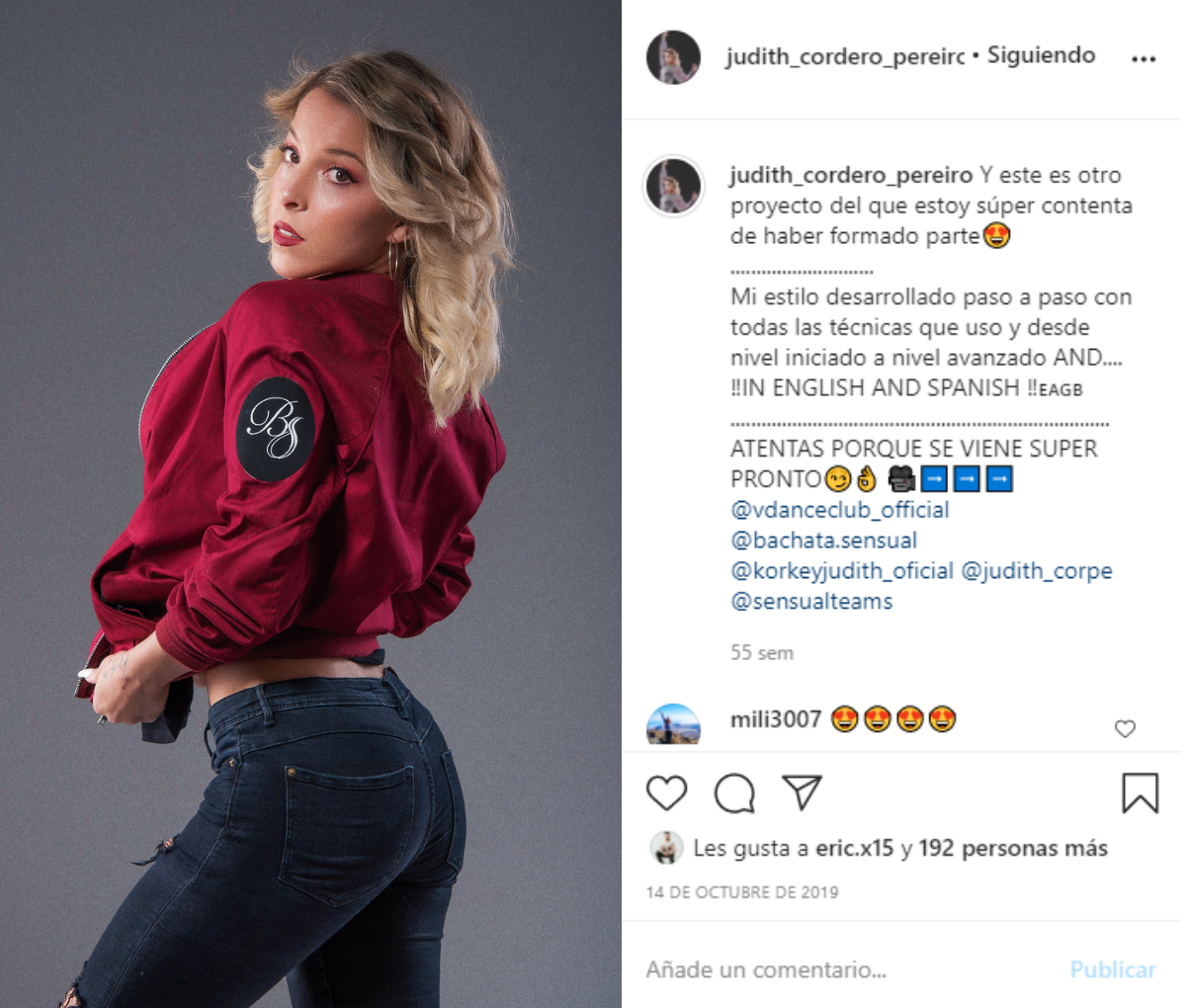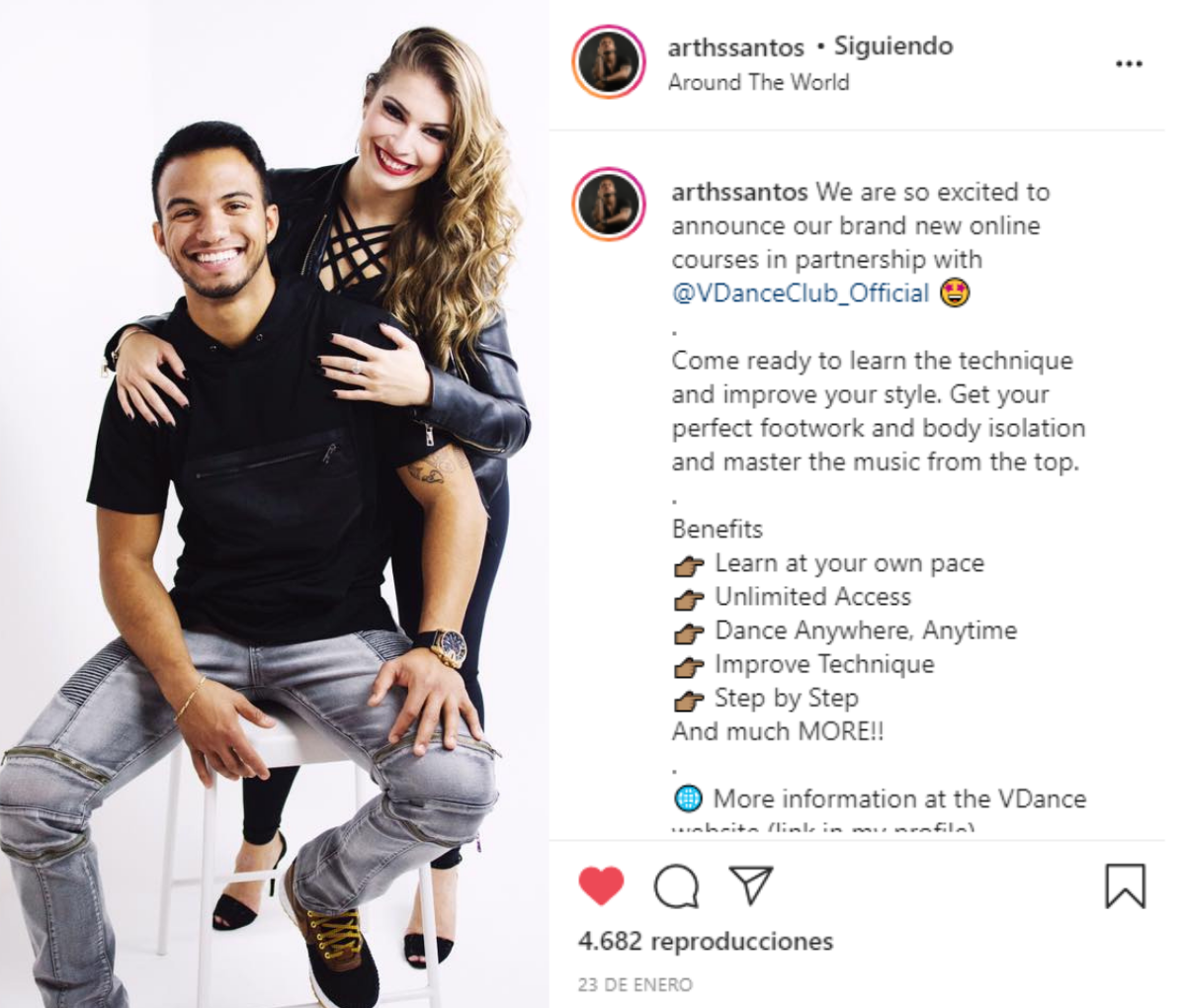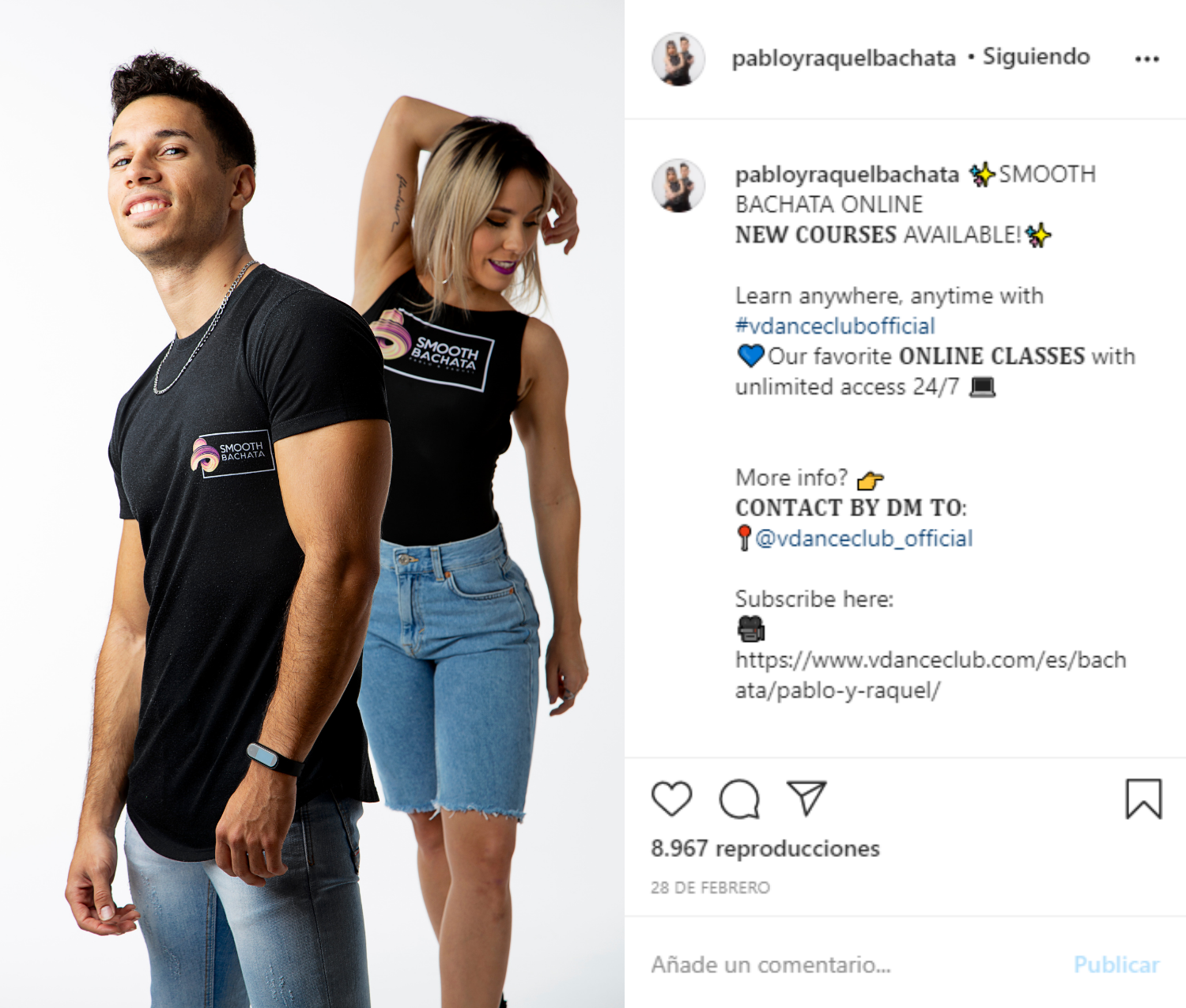 Take Free Classes And Decide From The Inside
Ever wondered if online learning is for you?
We can guarantee it is for everyone that is going serious in dance. Watch some classes and try VdanceClub methodology now.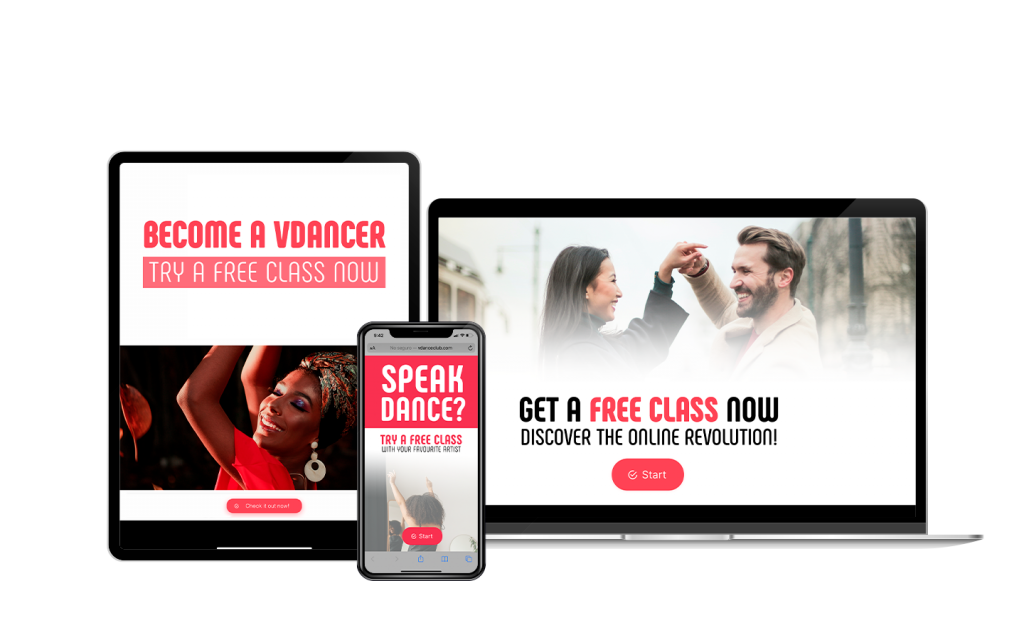 "We've created a dance community where everyone has a place. A judgement-free space for those who desire to connect through the world of dancing."
And you, Speak Dance?